Trampolines are Great Fun
Sure, trampolines are great fun for kids and adults alike. But they can be a real challenge on moving day!
The sheer size and shape of them often mean they will not fit in a furniture moving truck. And if they do, will often require a dedicated load between addresses (maybe with outdoor furniture and BBQ thrown in).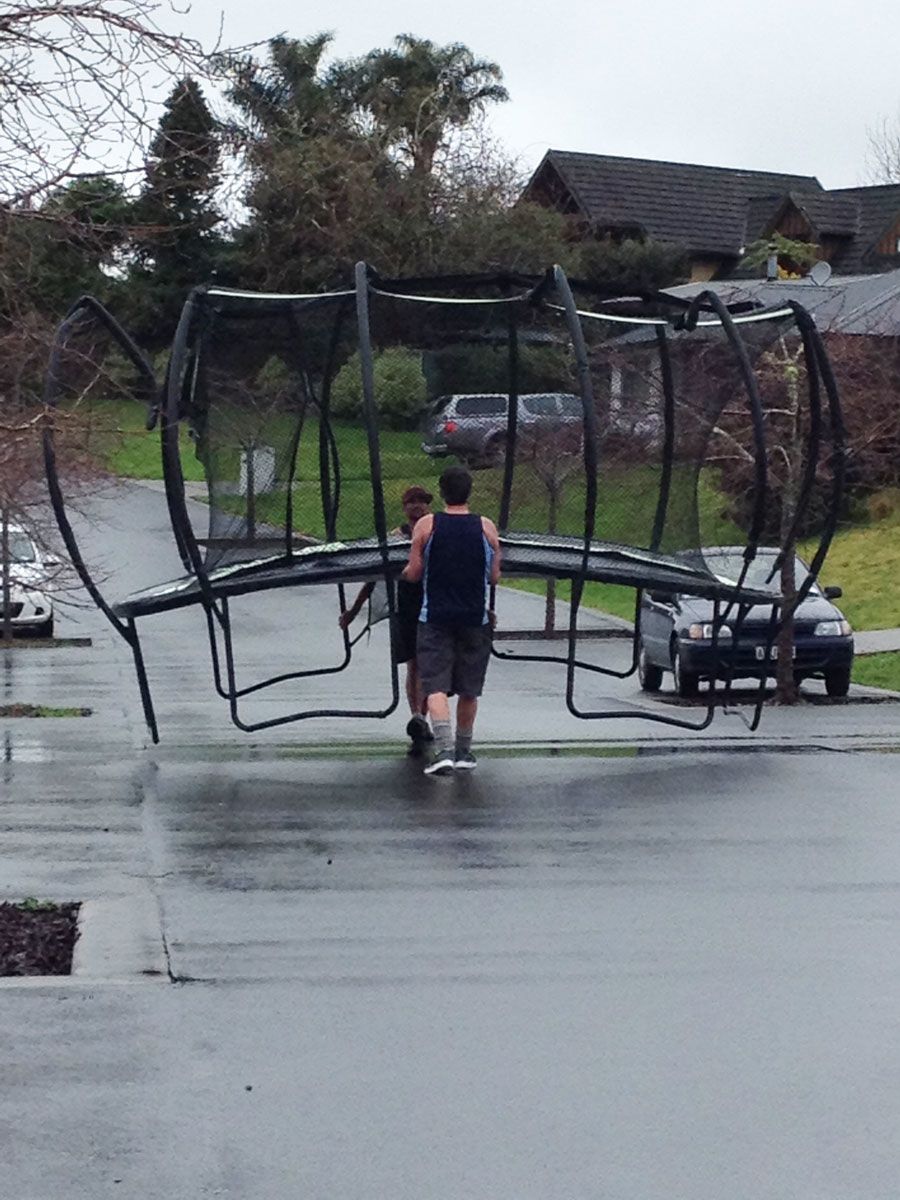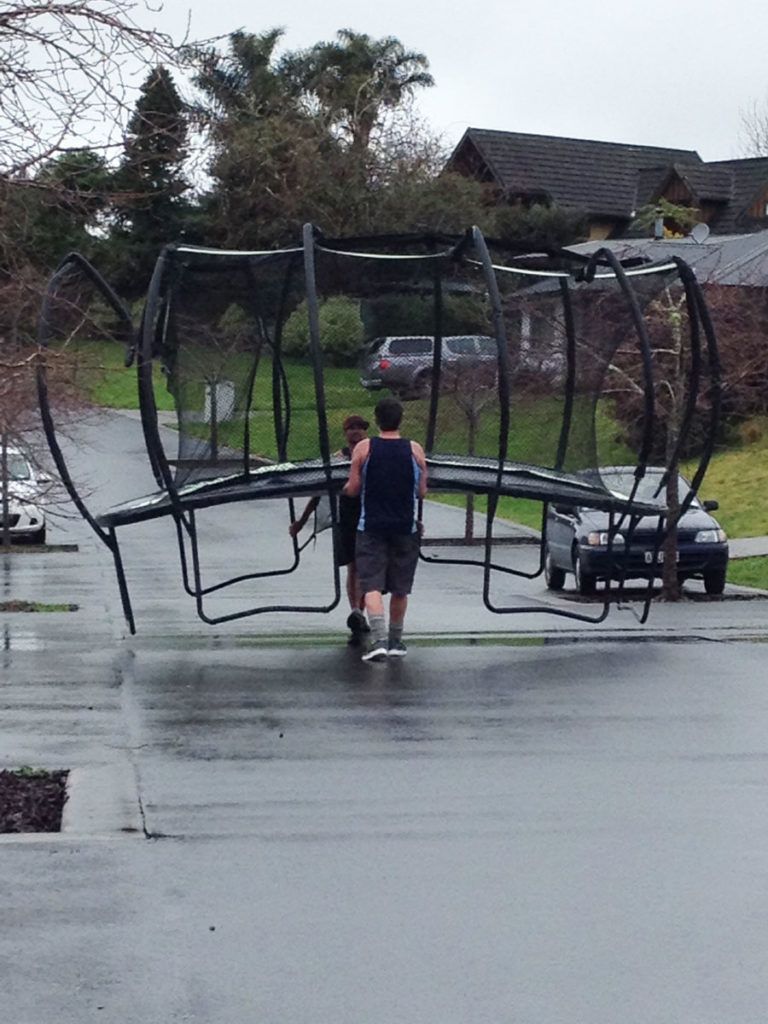 They will often therefore require full disassembly – especially if it's important to fit everything in a single load – as is usually the case in moves involving settlement and specific timings around getting keys and access.
It can be a time consuming process to pull apart and then reassemble at the new property. To ensure a speedy and efficient move, we would highly recommend (where possible) that trampolines are disassembled prior to the movers' arrival. If not, we need to know about them in advance – so we can schedule time and truck size accordingly.
Springfree Trampolines do offer a service of disassembling, moving and reassembling their tramps. Please see www.springfreetrampoline.co.nz/relocation-services
We would also recommend you think about the need to take your trampoline with you. Will you have sufficient space at your new property? Do your kids still use it? If not, it may be sensible to list it on Trade Me (with the buyer responsible for removing it ahead of your move date). Or see if the new people moving in might want it?
Occasionally our clients move very close by – so we can take the tramp for a little walk. But only if it's safe with regards to traffic, overhead obstructions, etc. And only if it can safely be gotten out from your current property and back into your new property in one piece!
Contact us today to book your next move and let us know if you have a trampoline!